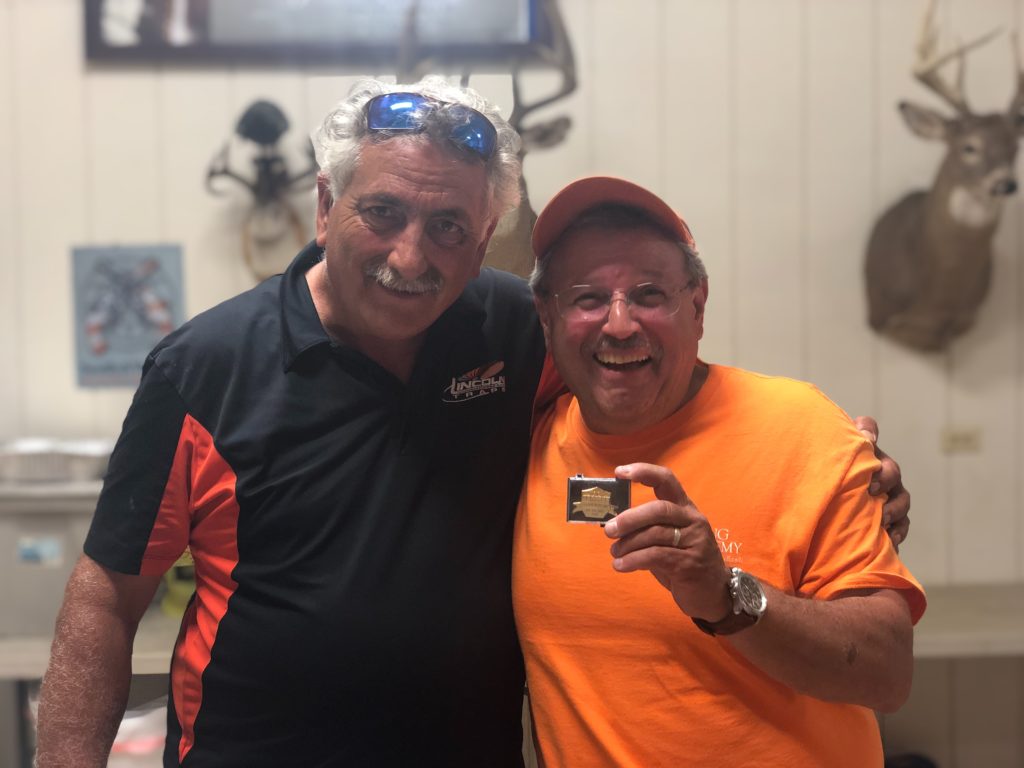 Thanks to everyone who came out and braved the summer traffic and the heat to make our 8th Annual 200 Bird FITASC Challenge and NJ State Shoot so successful. Over 38,000 targets were thrown!
Thanks so much to Grillmaster Nancy Masino for those tasty burgers and dogs, as well as that amazing homemade potato salad! Thank you to all our trappers and referees who labored for two days in the intense heat and humidity. And last but not least, thank you to our hardworking CedarCreek staff who really went above and beyond to make this event truly a special experience for all our shooters. We appreciate all you do. Full scores and payouts are up on iclays.com. See below for some highlights:
Saturday FITASC: Congratulations to Phil Steinkraus whose 93 won him the top spot. He was followed closely by Russ Tagliareni with a 92 and Rodger Becker with an 89. Grace Callahan won Lady 1st with a 78.
Saturday SuperSporting: Steve Edmondson & Frank Blizzard led the pack with twin 49/50's which were mirrored on the Ladies Side with Barbara Solow & Grace Callahan's 44's.
Sunday FITASC: Joe Carey took the top honors with a 90/100, followed by Allen Pana and John Maroulis, both with 89's. Grace Callahan took Ladies with a 76.
5 Stand: Michael Fragassi won the day with a 48/50, with Steve Smith (47) and Raymond Atkins (46) nipping at his heels. Barbara Solow won Ladies with a 45.
The NJ State Championship: Congratulations to Rodger Becker who pulled out a 95 from some really tricky targets and to Michael Parkhurst with a 94. Russ Tagliareni was our In-State Champion with a 90. @GraceCallahan was Lady Champion with an 87.